Seasonal




Occassions











Everyday Gifts









Plants








Corporate Gifts





Addons & Extras







Our Story
Picture it: Brooklyn, NY, 1922, a small family-owned florist plants its roots on 4th Avenue. As people trickle in and out, the aroma of fresh flowers wafts through the air, tickling the noses of the surrounding community and inviting passersby to take a peek at what's blooming. Over time, relationships are forged, with trust and care at the forefront of our business. Fast-forward to the present. While our location has changed, along with styles and trends, our love for community and our devotion to inspiring our customers with creative bouquets and warm, caring service has remained the same. Give us a call -- no matter the occasion -- and let us show you what nearly a century of experience and expertise looks like.
Caring for Flowers



We at Henry's Florist take pride sending you only the freshest flowers. Here is a handy guide to help you in preserving your arrangements and plants so that they look their healthiest for the longest amount of time. With just a little bit of maintenance, they should stay fresh for days to come. As always, if you have any questions about their care, please call us at (800)543-6797 and we'll be glad to help you.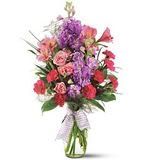 Floral Arrangements: Upon receiving your floral arrangements, check the water level, change or add water daily, keeping the water level near the top of the container. Be sure to include preservatives as directed on the package.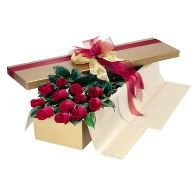 Fresh Cut Flowers and Boxed Roses: As soon as you receive them, add floral-food (provided) to a clean vase. Remove the leaves from the lower stem of each flower. Cut each stem at an angle, under running water, with a sharp knife so that the flower can "drink". Refill water daily or as needed.




So Remember: Keep your fresh flowers away from drafts, heat, cold and direct sunlight and avoid over watering. Henry's Florist has the freshest flowers and we guarantee the best quality! With just a minimum of daily up keep your flowers will stay fresh for many days. Enjoy!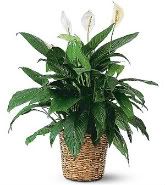 Green Plants: Medium light locations are preferred by most green plants. This means light near a sunny window but protected from direct sun. To determine this, place your hand 1 foot above the area you've chosen as their home. You should get a distinct shadow.
Moderately moist soil best; avoid over watering. Always allow a watered plant to drain freely. Never let the pot sit in water.